2016-06-28 We are proud to announce that, from the 1st of September, our new album will be available through all record stores within the Benelux and beyond. In cooperation with Snakebite records we have signed a distribution deal with RockInc Entertainment for the albums "...en doodenakkers tot en horizon" and "Ordeal". On the 27th of August Fenris will play a special release show at Baroeg to celebrate their new album "...en doodenakkers tot den horizon". During this show the new album will be performed chronological.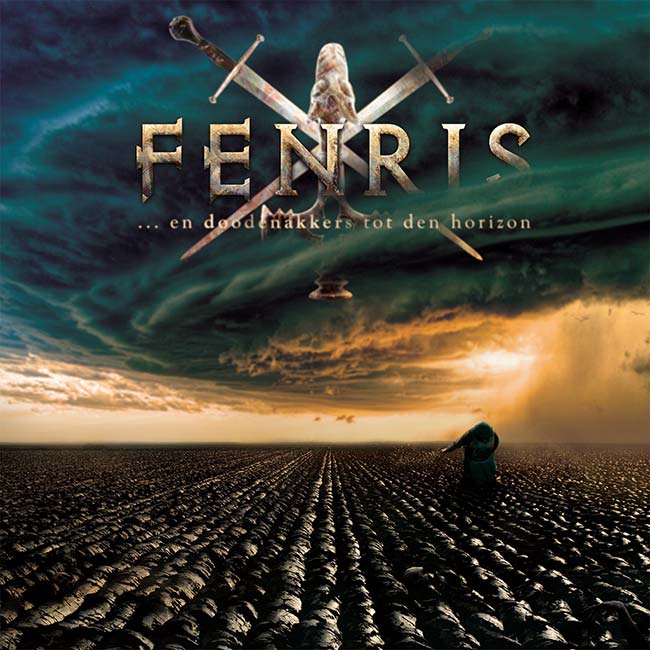 A live clip for the song "Zielenstrijd" which will be on our upcoming album:
Biography
Originally formed in 1997, Fenris has a long history of combining thunderous viking metal with scorching black/death metal. At times blindingly fast, sometimes atmospheric, but always melodic and dynamic. With strong roots in Nordic and Germanic mythology, and some of the lyrics in their mother tongue, the mood set is that of ancient people, their hopes and beliefs and their wars and hardships. To date, two albums have been released: 'Offerings to the Hunger' (2001) and 'Ordeal' (2005), the last of which was an unsigned release.
Fenris is (from left to right): Rick - drums, Bas - guitars, Gilbert - vocals, Chris - bass, Joris - guitars