2014-12-29 Fenris is proud to present the album cover of the upcoming album "...en doodenakkers tot den horizon". Cover illustration and design by Tim Blom.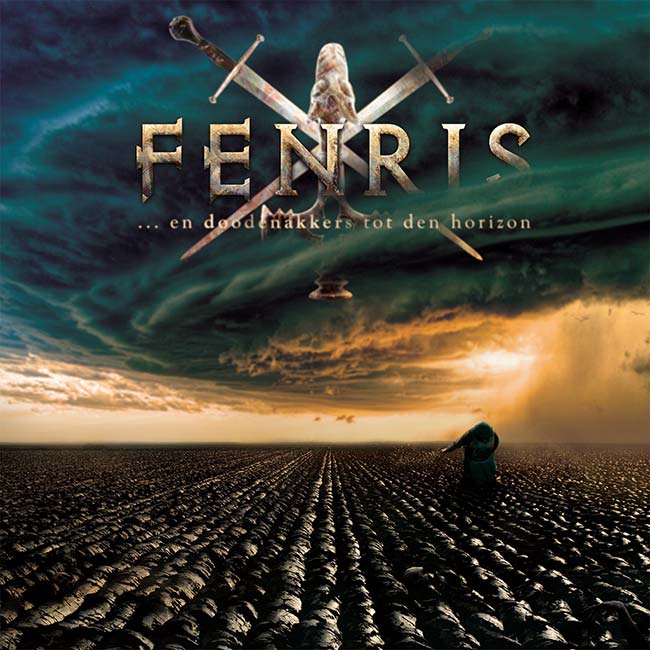 2014-12-23 A report from the studio.
2014-12-22 We have entered the studio for the recording of our next full length album which will be called "...en doodenakkers tot den horizon".
2014-10-07 We will be entering the studio at the end of this year for the recording of our third full length album. The album will be titled "...en doodenakkers tot den horizon" and will contain 7 tracks. The recording will take place at Studio Gerdo Nieuwenhuizen.
2014-04-21 As of now our album Ordeal is available digitally through the large known platforms: iTunes, Bandcamp, Spotify and Google Play
Biography
Originally formed in 1997, Fenris has a long history of combining thunderous viking metal with scorching black metal. At times blindingly fast, sometimes atmospheric, but always melodic and dynamic. With strong roots in Nordic and Germanic mythology, and some of the lyrics in their mother tongue, the mood set is that of ancient people, their hopes and beliefs and their wars and hardships. To date, two albums have been released: 'Offerings to the Hunger' (2001) and 'Ordeal' (2005), the last of which was an unsigned release.
Fenris is (from left to right): Rick - drums, Bas - guitars, Gilbert - vocals, Chris - bass, Joris - guitars